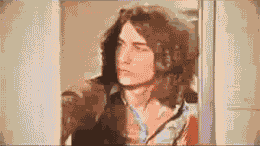 So here I am, a blogger.
I have joined the ranks of the unwashed millions who think that their opinions and interests are of interest to other people.
Call me cynical. It doesn't matter, because no one is reading this just yet.
Give it another few months and I will have a whole writing team at my disposal, a movie deal about the origins of this fantastic repository of amateur journalism, and a clothing line 'blogwear'.
So lets have a quick Q and A.
So, why did you start this epic and noble endeavour?
Well, to get any kind of writing job in this world, you need to have some stuff up on the Internet. There you go.
Will I be updating it with hilarious and interesting content regularly?
Why yes. Yes I will. With what, I don't know, but I promise it won't all be ramblings like this first post.
Your template and name sucks.
Well, that's not a question. I spent a good time umming and aahing over what to call my marvellous new blog. I went with 'one click to many', because 'hot chicks shooting guns' was taken.
So what can I expect to see on this here blog?
I will be putting up tech news, weird news, funny pictures and gifs, the odd article about what catches my fancy and generally stuff that is unequivocally interesting.
When will this first post end?

Right now!